Flamborough Comp. 2014
The meet will be based at WOLD FARM TEL:
the gentleman is called david please quote fkm when booking, possibly a good idea to book asap to secure places together
caravans, campers and tents on b/h are £15 per evening plus £3 extra per extra person, electric hook up is £4 extra they also have 2 pods avalable at £30 per evening
Or The Grange
Bempton Lane , Flamborough
contact tel :
prices for the grange
tents and caravans for the b/h w/e £13 includes 2 people
extra person under 12 £2 per person
extra person over 12 £3 per person
hook up is £3
awning £3
i advise you to book asap to avoid disappointment
Accommodation options include:
Camping with or without electricity hook ups
Caravan Hook up (booking required well in advance)
BBQ
Entertainment
Prize List for the heaviest fish landed (NO CASH PRIZES):
No Wrasse Allowed
1st
2nd
3rd
4th
5th
6th
7th
8th
9th
10th
Defending Champion from 2013 Mark Radcliffe
There will also be a raffle
Heroes Class:
A Heroes On The Water class has been made and a prize table given by a title sponsor
This class will raise money for the rehabilitation of wounded services person though kayak angling
and give money toward the team of HOW UK to come to events like this
The class will be set by Paul Fennel on the day (conditions dependent)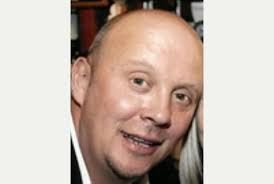 Nigel Savage Celebration Of Life Class:
The loss of Nige rocked the angling community, Nigel went missing after a fishing trip to a north Scarborough mark
Items were recovered from the scene along with his 2 dogs ,Nigel has never (up to press) been found.
This class will raise money toward a bench, The bench will be placed by Sally Savage and Andrew Barnby
In a spot of there choice for anglers to rest there feet
This class will be in Nigel,s honour and will be set like he fished.
Nigel was a keen bass angler and loved to catch and release his fish, the class will have this aspect in mind.
The class will be a bass class with a catch and release rule
A camera and ruler would be advised or borrowing one ,As no dead fish will be accepted !
In the event of a tie the award will go to the best fish and photo of the fish this will be chosen by Stonefish
Savage Gear and Kayak Fishing Shack have sponsored this leg of the event ,Making it a Savage Gear bonanza !
Al of Kayak Fishing Shack
Meet Rules:
All cars must be parked at the top of the hill in the pay and display car park (£2.90 all day, please bring change for the meter). Please do not park at the bottom of the slope as this obstructs the lifeboat crew and local potters.
kayaks must be taken down and back up the hill on a trolley (parking stewards will make exceptions where necessary).
Safety brief and safety equipment check will commence at 09:45 at the launch zone.
The meet will take place from 10am until 4pm on Sunday 24th August launching from South Landing Flamborough.
There is no rod limit, however you are limited to one rig per rod (No joining rigs together).
Fish landed must be within IFCA size limits.
One prize per meet participant in heaviest fish category.
Weigh in by 5pm
No Wrasse or Mackerel allowed to be weighed in.
PFD,s will be warn at all times on or near the water.
Under 16.s will be have an adult with them at all times on the water.
Meet boundaries are between South landing to Staple Newk Bempton. However, this is dependant on weather conditions and the final boundaries will be set on the day.
The founder /curators decision in final.
Meet Boundaries and fish species in the areas:
PLEASE NOTE:
The meet safety team reserves the right to stop proceedings if the weather becomes inclement. Prizes will be awarded for fish caught up to that point.
Your safety boat is Jasper crewed by E Smith and G Pervin
A safety course will be held by Simon Everett, Kayak UK/Sea Fishing
This will be on 24th August prior booking advised
The match cost will be £15 min donation and will be split 3 ways between the RNLI, HOW UK and Nigel,s bench
Looking forward to seeing you at Flamborough 2013
Statement By Stonefish
This is the 4th year of the meet and you have raised thousands for good causes.
I have enjoyed the years previous to this and we have all had a great laugh while doing something for the greater good.
As the meet founder I have seen the event grow and the awareness of the causes has also grown.
This will be my last year as curator of Flamborough Kayak Meet.
I will hand the torch over to a new curator if one with the right manner and heart comes along.
The match and meets have seen friendship made and lives change all in support of good causes.
I would like to take this opportunity thank all who have given and supported this meet thank you
In response to an issue raised about entry to the match : As founder /curator all are welcome to this charity event !